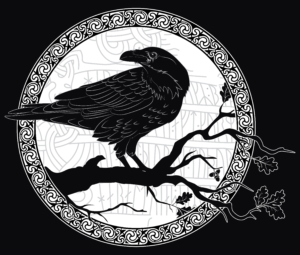 Seiðr (pronounced "SAY-ther" in Reconstruced Old Norse), is a Northern-European mediumistic-trance practice that is being revitalized by modern shamanic communities.  Modern seiðr practice is not a recreation of the past, but is rather a way to tap into the same forces that informed the past in order to bring healing and transformation into the present-day world. This form of seiðr is one of alignment with the highest good and connection with only the most compassionate aspects of spirit.
The vision of Hjarta is to provide training in the practice of seiðr, to provide guidance and healing through the ritual High Seat/Seiðr Sitting, and to support the formation of seiðr communities. This is a diverse and inclusive community and people of all backgrounds, nationalities, and ancestry are welcome. We are LGBTQ+ positive. We do not tolerate racist or nationalistic agendas.
The practice of Hjarta is characterize by:
Conscious, consensual trance-mediumship.
Relationships with only with the most compassionate aspects of the Norse powers.
Inclusivity – welcoming people from all backgrounds and ancestries.
Service to communities and all our sentient kin (human and otherwise).
An animistic relational framework – cultivating sustainable, reciprocal relationships with ourselves, our communities, the ancestors, the Earth, and all sentient kin. Rituals are offered with the intention of being of service in this way, not for cultural or religious purposes.
Practitioners who wish to become hubs of seiðr practice for a community can sponsor initiation intensives for their communities, or can attend an initiation intensive in Southern Oregon. Please contact Maris for more information.
For more on seiðr, I've written a brief blog post on the subject, and offer a more detailed on-line class.
---
Testimonials from the Women of Wisdom Conference High Seat:
"Wow – so powerful. Every woman should be here."
"I love getting this information. I had no idea we have these traditions in my ancestry.  I'm so grateful for this knowledge and feel so enriched! Thank you for your service!"
"It was a sacred, magical, and powerful space. I loved this!"
"Powerful work – an example of the magical oracular work that is re-emerging."
"This was a tremendously moving experience. These women are very skillful and powerful, and you should have them back."
In response to what was the strengths of the workshop: "The knowledge, love, and caring of the presenter and the Völvas."
"Extremely well crafted."